kwiklook has been providing Facility Management software solutions to Australian and NZ businesses for 17 years. While the majority of compliance requirements are common to most businesses around the world, including: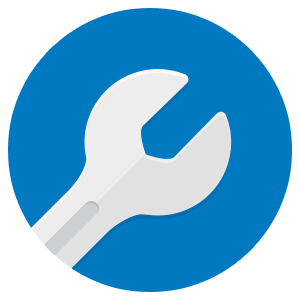 Essential Services Planned and Preventative Maintenance.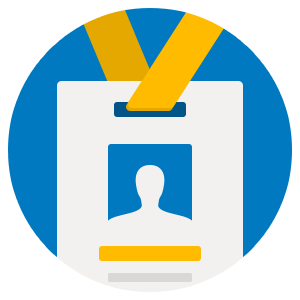 Visitor/Contractor sign-in, credential and induction management.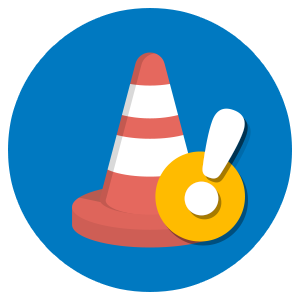 Incident reporting and corrective actions.
There are a range of other requirements that are specific to industry groups and individual facilities.
Operations Departments – General
In paper based and ad-hoc system environments, a combination of spreadsheets and paper forms is the usual practice for small and large facilities to meet their compliance obligations.
Typically, Contractors would report to the Maintenance or Facility Management office on arrival to sign-in via a book, be inducted for safety requirements and receive keys or other items. This labourious process, in some cases can take hours. Casual Visitors would sign-in via carbon copy books of tags which were worn in a plastic sleeve attached to a lanyard.
In security and cleaning environments for public facilities with high foot traffic, paper based forms are still the most common form of data recording. Consistency of data is almost non-existent for reporting purposes and retrieval of information in some cases can take days or weeks.
kwiklook has been built to provide a user-friendly database solution that is flexible enough to ensure a 'best possible fit' is achieved to meet these common requirements while also meeting each individual facility's needs. Examples of some of these specific requirements follow:
Healthscope Group
kwiklook is used in 46 Healthscope Private hospitals and clinics since 2006.  The immediate need was to quickly replace a system that was to be decommissioned in 5 Adelaide hospitals and a cumbersome legacy system running across 10 other hospitals in the group. After successful implementation, kwiklook was rolled out to all other hospitals in the group and has since expanded to include planned maintenance schedules, asset management and credential management. kwiklook continues to be used across the Healthscope Group with Contractor Management and WHS Inductions being the latest additions.
South West Healthcare
Specific need was to replace a cost prohibitive online WHS Induction application. kwiklook Online for Contractor Management plus WHS Compliance credential management and inductions was implemented and integrated with Visitor Management for sign-in/out of contractors.
Cabrini – Private Hospital Group
Needed to replace a legacy purpose built Asset and Maintenance management system which was no longer meeting their needs. kwiklook was implemented as the key point of difference to other software applications was the ability to have multiple assets associated with one Planned Maintenance Schedule Job. Visitor Management, WHS Compliance and kwiklook Online have also been implemented at Cabrini.
Aged Care
Strictly audited standards regarding Management & Safety Systems
Esperance Aged Care
Remote area of Australia's South-West. Maintenance & Asset Management compliance was the main requirement to ensure Preventative Maintenance of essential services were being strictly monitored.
RSL Care WA
Specific requirement to track the time that residents are checked by staff members, in particular, during night shifts. kwiklook Tours provided the software application required to date & time stamp when a resident has been checked by a staff member via RFID tags located in each resident's room.
Berrigan & Districts Aged Care
Specific need to sign-in/out staff members. The kwiklook visitor/personnel sign-in module was implemented with the balance of the system due for implementation in July 2017.
The Bay Tree by Ardency – Lend Lease
Need was to provide Residents in Independent living units with the ability to log Corrective Maintenance Requests and receive communication of the status of these jobs. kwiklook provided the database system and user friendly interface to enable even the most inexperienced user a rewarding experience.
Access Group Solutions – 14 shopping centres
kwiklook enterprise solution was provided to enable one database managed centrally at HO with on-site management at multiple facilities for WHS Staff Credentials.
Assetlink – 2 shopping centres
kwiklook Maintenance Management and Tours staff tracking are the main requirements.
Millennium Hi-Tech – 2 shopping centres
All with high foot traffic. Incident reporting and retrieval along with Maintenance Management are their main requirements.
Savills – 5 shopping centres
kwiklook Tours ensures all areas are cleaned and checked by the Cleaning and Security teams to meet KPI's and Risk Compliance.
Westralian – 5 shopping centres
kwiklook Tours ensures all areas are cleaned and checked by Cleaning team to meet KPI's and Risk Compliance.
Adelaide Convention Centre, Art Gallery of NSW, State Library of NSW
Visitor and Contractor online inductions plus sign-in and out, Maintenance Management and Incident reporting.
Brisbane Transit Centre, Chifley Tower, Darling Park
Maintenance Management and Incident reporting.
Paramatta City Council (NSW Australia), City of Sydney Council (NSW Australia)
Both have the unique requirement of having to provide CCTV footage associated with, incidents recorded in kwiklook, to police regularly. kwiklook Online provides the direct interface between both parties.
Moonee Valley City Council (VIC Australia), Moorland City Council (VIC Australia), Far North District Council (New Zealand)
All required simple visitor sign-in software to record visitor history in reception and entry areas.
Adelaide Oval
Inducted 2000+ event day staff via kwiklook Online within 1 month prior to opening for the Ashes Cricket series in 2014. All other modules have been impended as part of the new Facility Management after the renovation of the facility including Maintenance and Asset Management, Communications and Incident Management.
Manufacturing / Warehousing
LG Electronics Australia
Visitors sign-in via a 48" touch screen on arrival to the Sydney office located in Eastern Creek. Maintenance Management, WHS Compliance and Contractor Management were also implemented.
Label Makers
One of Australia's largest product label manufacturers. kwiklook provided a total solution for visitor / contractor sign-in, credential management, Safety Inductions and Maintenance Management.
Hoshizaki Lancer
Japanese manufacturer of drink mixing machines. Basic Visitor Management Solution was all that was required.
Rio Tinto, BHP, Georgiou
All large mining and construction sites – Visitor and contractor sign-in to comply to WHS standards was the main requirement. Also used by Rio Tinto and Georgiou in the Perth HO sites.
Department of Finance WA, Department of Transport WA
Both using Visitor Management with free-standing touch screen kiosks.